COX AUTOMOTIVE – Total used-vehicle sales in August are estimated to be near 3.1 million units, down 11.4% from August 2021, according to Cox Automotive. The seasonally adjusted annual rate (SAAR), or sales pace, is estimated to be near 36.2 million, down from last August's 40.8 million level and below July's revised 38.3 million pace. Used retail sales are estimated to be lower in August.
TOTAL USED VOLUME AND USED SAAR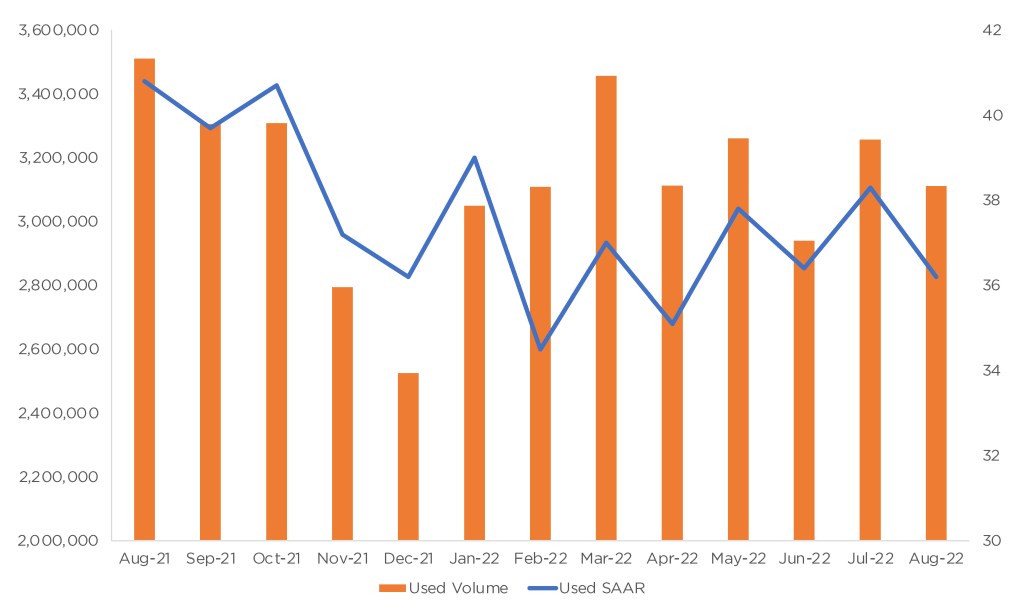 According to Charles Chesbrough, senior economist at Cox Automotive: "Higher prices and higher interest rates are slowing sales in the used market. Sales of used vehicles will face increasing headwinds throughout 2022 as rising interest rates continue slow economic activity."
Retail used-vehicle sales — the volume of vehicles sold via a dealership, thus removing private party sales — are estimated to be down 11.4% from August 2021. The used retail sales pace ticked down to 19.1 million in August from July's revised 20.2 million level.
TOTAL USED RETAIL VOLUME AND USED RETAIL SAAR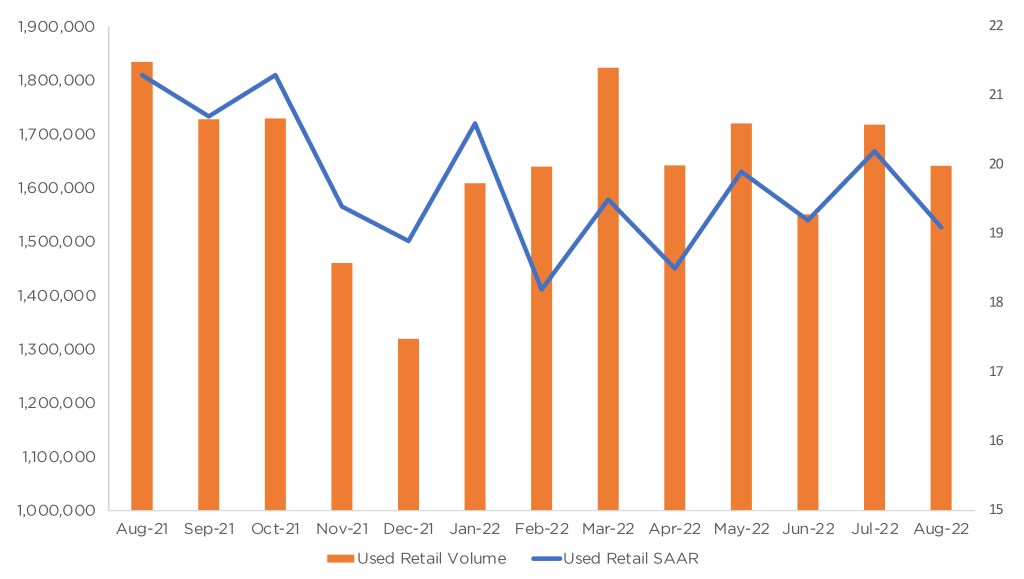 Year to date, the total used market is currently on pace to finish the year down more than 12% from the 40.6 million recorded in 2021.
Click here to download the data.
Originally posted on F&I and Showroom
0 Comments